The Saint-Malo Golf Resort has 2 courses
The Saint-Malo Golf Resort has 2 courses
The Saint-Malo Golf Resort has 2 courses
The Saint-Malo Golf Resort has 2 courses
The 18 hole "Surcouf" course, 72 par, 6101 m and a slope rating of 140, will thrill enthusiasts.
The 9 hole "Old Course" is perfect for beginners.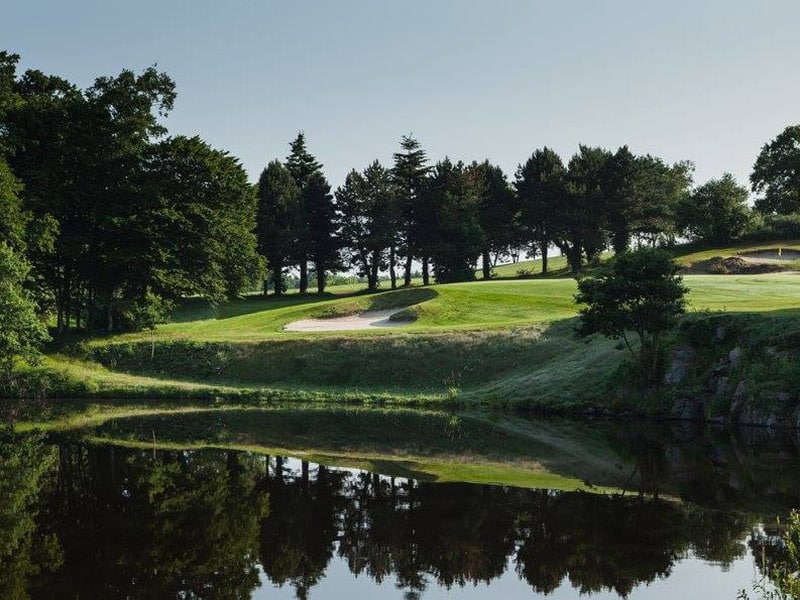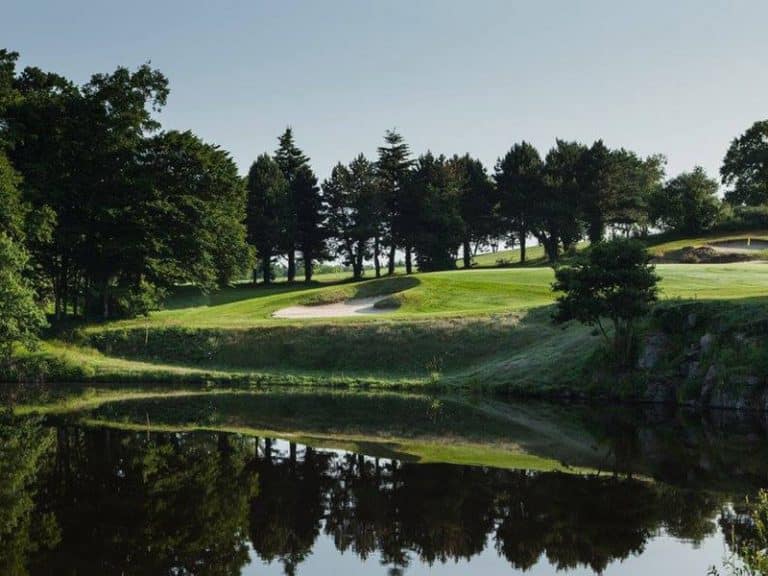 The "Surcouf" 18 hole championship course
72 par, 6101 m and a slope rating of 140
The Surcouf course is host to the Saint Malo Golf Open Alps Tour since 2016 (Professional Tournament). This course designed by Hubert Chesneau (Golf National, Ryder Cup Venue) is set around and across the Mirloup lake.
Between lakes, granite, trees and bunkers, the course's fairways wind through the Breton countryside and keep you guessing the 18 hole course.
In early spring our maintenance team sets out for a very high quality course:
Greens are mowed daily
Fairways are mowed three times a week
Teeing ground, pre-roughs, avant-green also three times a week
NB : the course is made up of a single loop
Course record : Stefano Pitoni (Italy) in July 2016 : 65
9 hole « Old Course »
Par 36, 2646 m, 124 Slope
Originally designed as an 18-hole course, the Old Course offers a variation from our course; it is great for all players and also for beginners.You'll love everything from the granite boulders at 1, 2 and 6, the century old oaks and the view over Mirloup lake and the surrounding Mesnil Forest.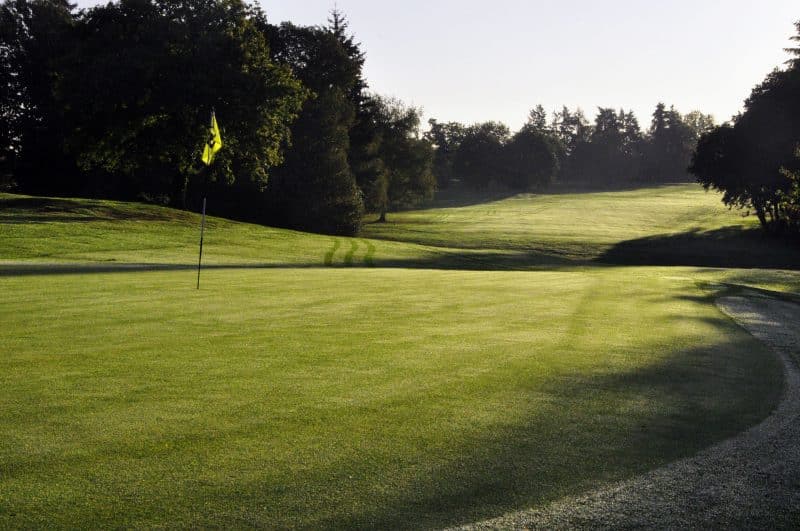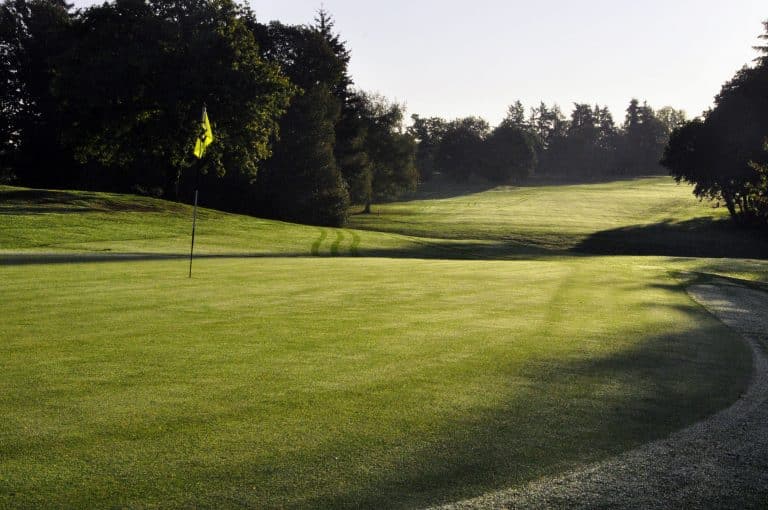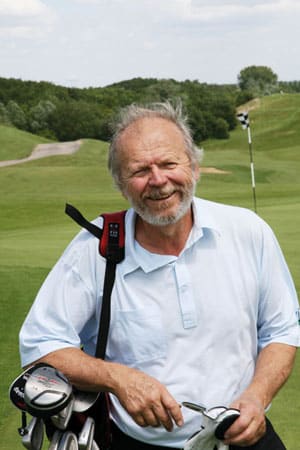 Designed in 1986 by Hubert Chesneau
The Golf of Saint Malo was designed 1986 by Hubert Chesneau. Hubert Chesneau (who also designed the Golf National – French Open). He wanted a clear design offering a sporting challenge as well as a feast for the eyes.
Hubert Chesneau understood how to combine the richness of the site: its water features (Mireloup lake), its granite and trees, a varied and sporty design, in a domain of 100 hectares.