Pour un séjour sportif et gourmet, profitez d'une escapade en pleine nature au Saint-Malo Golf Resort.
Dans un cadre verdoyant, profitez d'un séjour gourmand au cœur du site du Golf de Saint‑Malo.
Au programme calme, détente et sport pour vous ressourcer !
Offrez-vous un séjour inoubliable en famille en combinant Golf et Plaisir.
Offrez-vous un séjour d'exception en jouant sur 3 parcours de golfs de grande renommée : Les Ormes, Dinard, Saint-Malo.
Découvrez nos stages Golf et toutes les prestations du Training Center.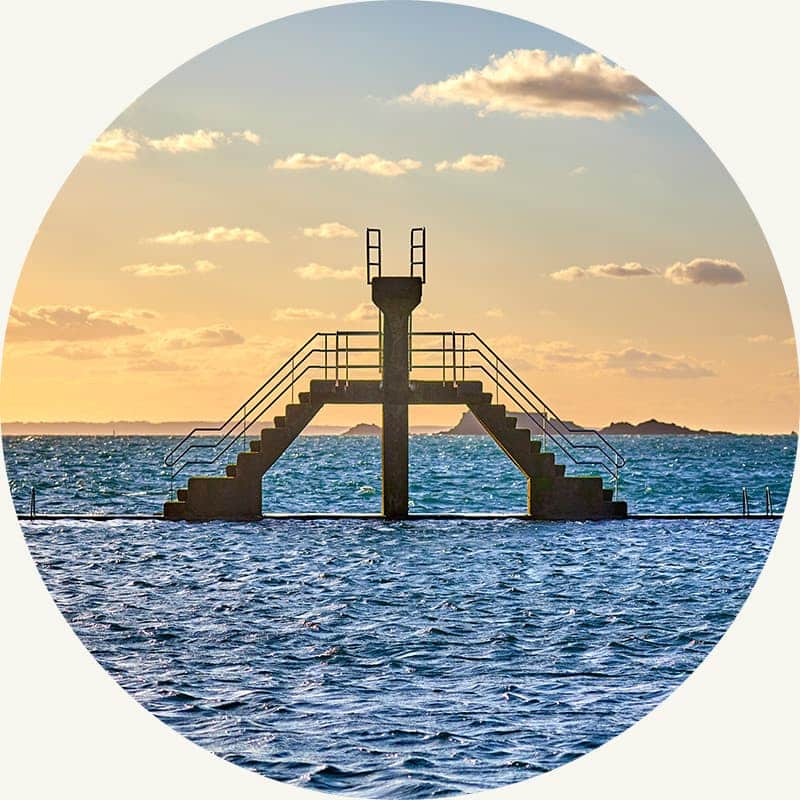 Saint-Malo offers a wide range of outings and activities to suit
your needs and budget during your stay in the corsair city.
Golfers, gourmets, or those in search of well-being, take advantage of our special getaways!